1999 Corsair F-31R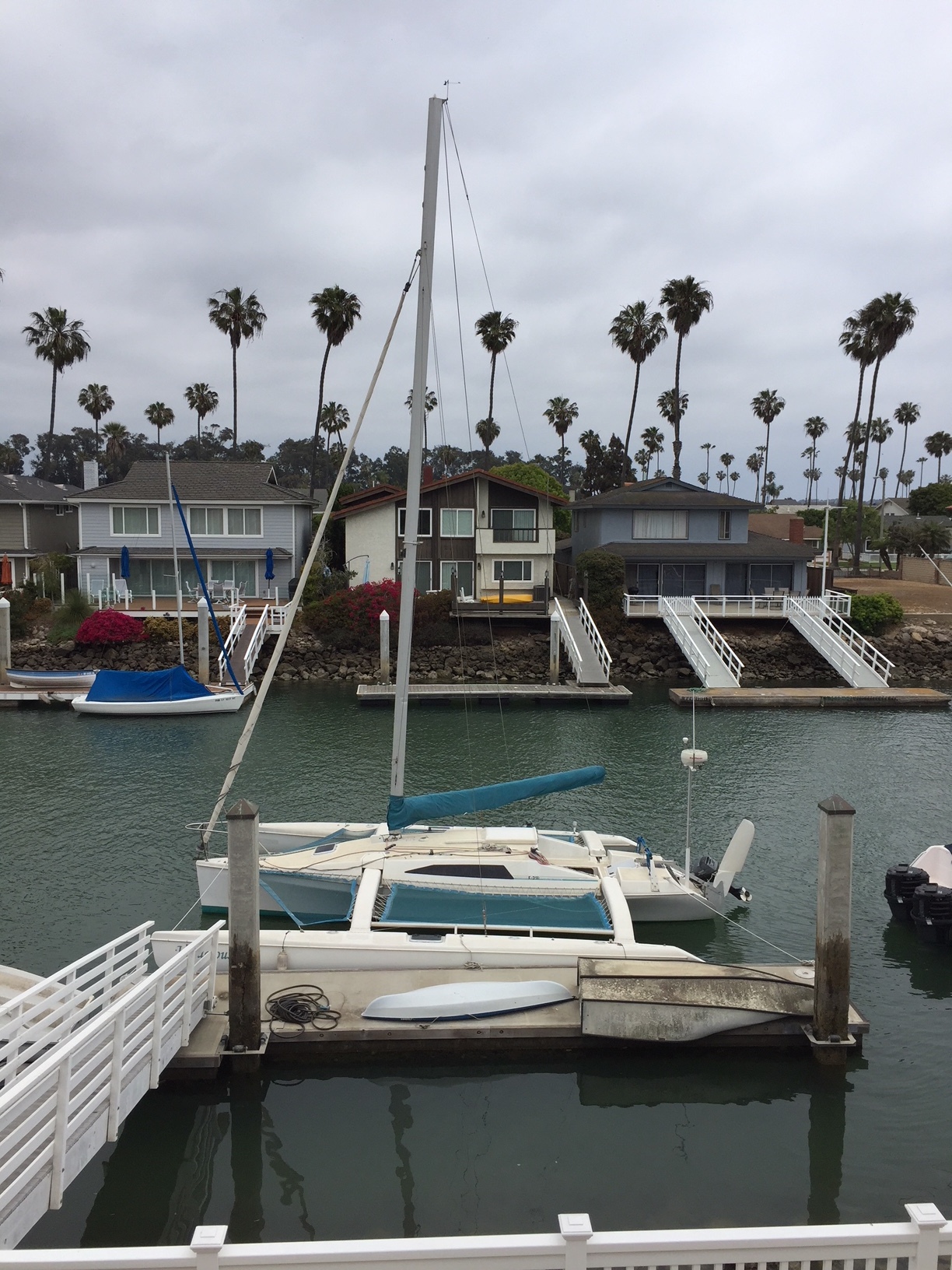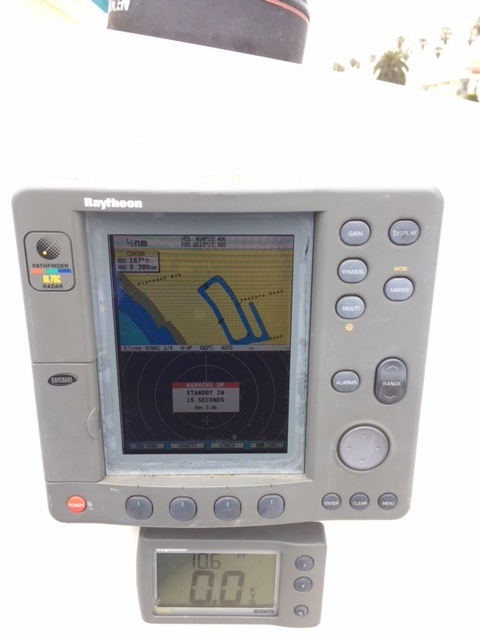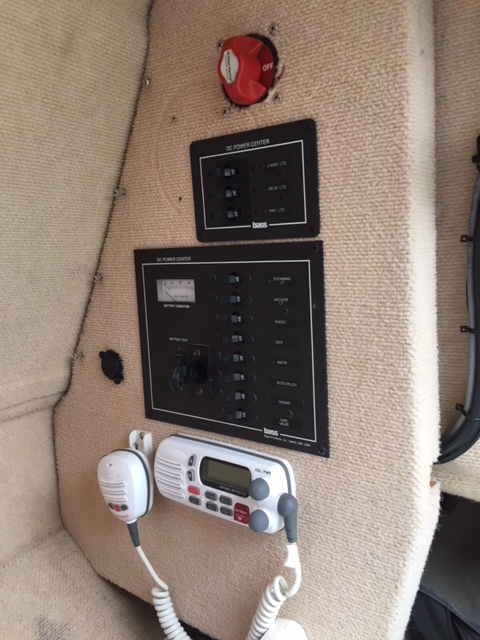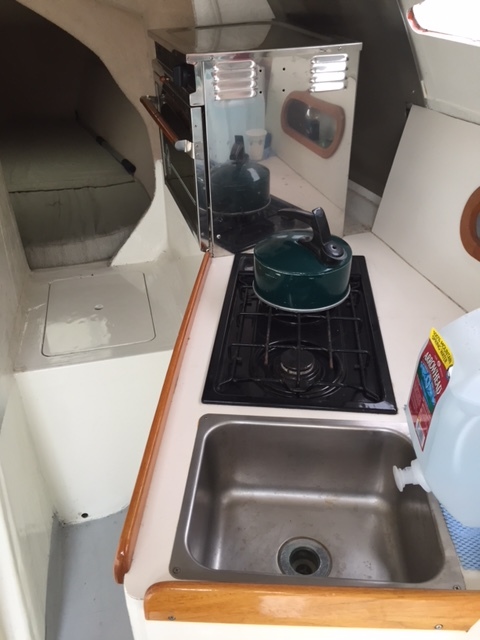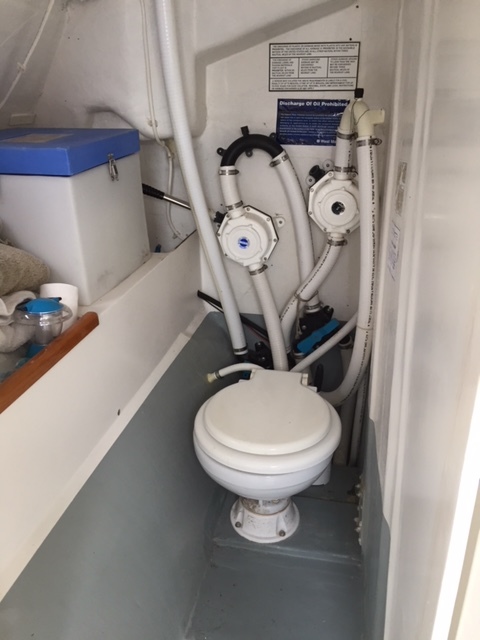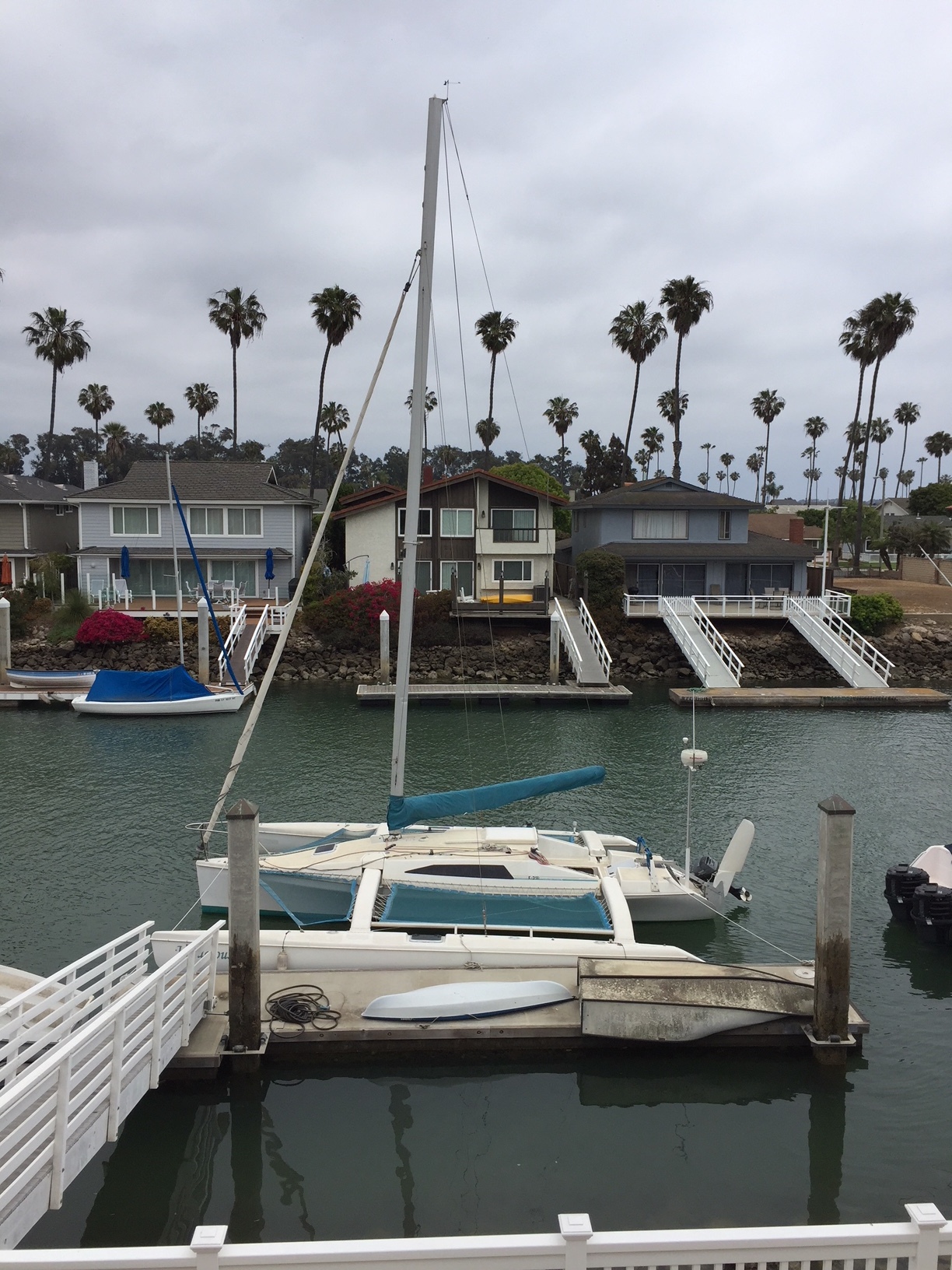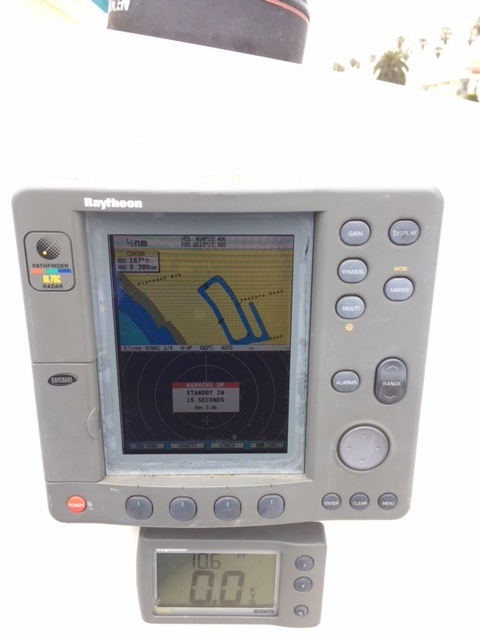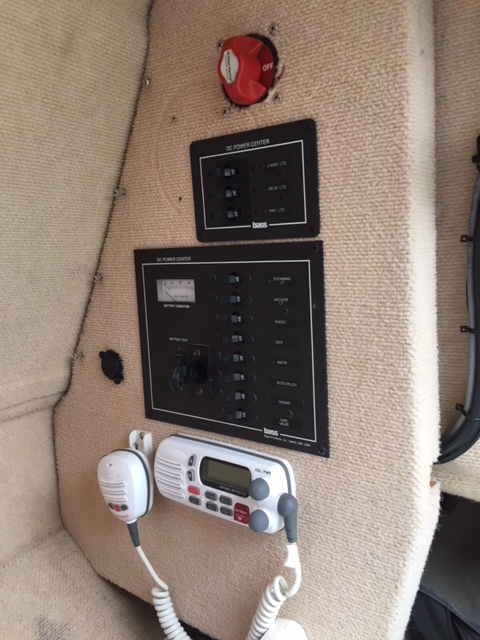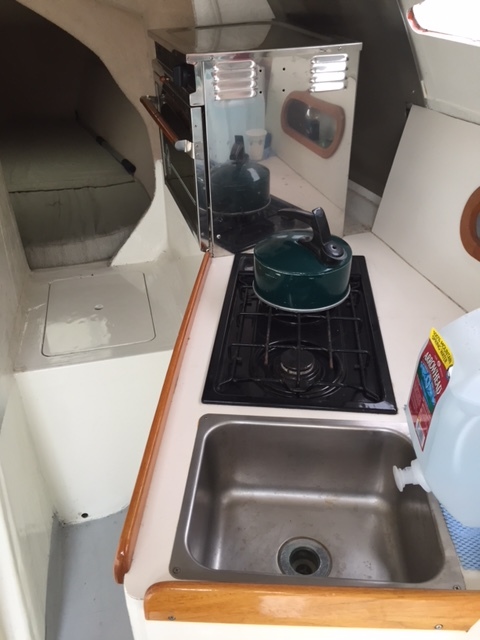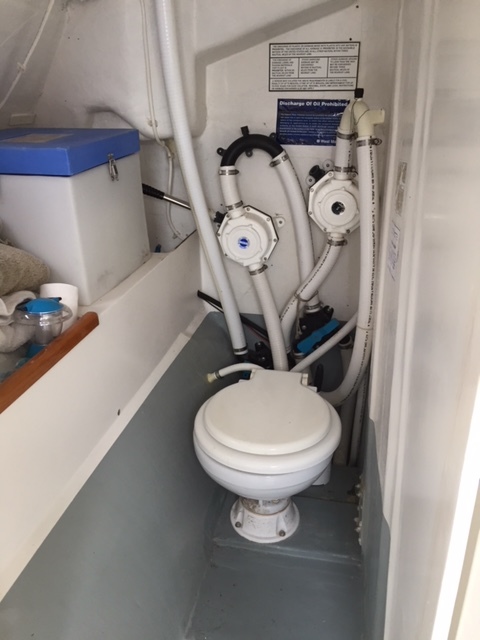 sold out
1999 Corsair F-31R
Year: 1999
Length: 31'
Engine/Fuel Type: Single/Gas/Petrol
Location: Ventura, CA
Hull Material: Fiberglass

Lightweight, high-performance version of the popular Corsair F-31 trimaran at a great price. Ready to sail, fast!

NOTABLE FACTS:
1992 F-31 voted Australian Boat of the Year.
1992 F-31 Ostac-Triumph wins Australian Multihull Offshore Championship series, including one run of 24 hours and 29 minutes in the 308 nautical mile Brisbane to Gladstone ocean race.
1996 Sale Gosse becomes first F-31 to cross Atlantic, then goes on to take first in class during Heineken Cup regatta at Saint Maartens.
1996 F-31 Hanoman is first to finish on elapsed time and sets new course record in 100 mile Cape Flattery race during Swiftsure International Yacht Race.
1996 F-31 Bad Boy completes first Pacific crossing winning first in class during Single-handed Transpac.

Corsair Sailing Manual >>
________________________________________________________

For more information about this boat call Richard Allen at 180 Marine any time including weekends and evenings.
Cell: 303.669.6210
Email: info@180marine.com
Additional Specs, Equipment, and Information:

Boat Name
Vivacious

Specs
Designer: Farrier Marine
Keel: Centerboard
Hull Shape: Trimaran

Dimensions
LOA: 30 ft 10 in
Beam: 22 ft 5 in
LWL: 30 ft 0 in
Minimum Draft: 1 ft 4 in
Maximum Draft: 5 ft 6 in
Displacement: 3150 lbs
Dry Weight: 3150 lbs

Engine:
New 2018 Yamaha 9.9 outboard with remote

Accommodations
Number of single berths: 4
Center cockpit layout with aft cabin
Custom interior
Galley with two burner propane stove
Oven with broiler, propane
Stainless steel sink
Forward and aft berths have mattresses
Enclosed head with vacuum pump out
Interior
Custom interior has a galley with two burner stove and oven with a broiler, powered by propane, and a sink. There is an enclosed head with vacuum pump out. Forward and aft berths have mattresses.

Galley
Removable galley counters on each side
Single-burner butane stove
Removable wash basin
Swing-away teak table
Water storage in jugs
Porta-potti under companionway steps

Sails
Roller furling main and jib
Rigging
Set-up for single-handed sailing
Rotating aluminum wing mast
Headsail roller furling system, Harken
Roller furling boom, aluminum
3 winches in cabin top
Kick up rudder
The mast is a 42.5-foot aluminum rotating wing section.

Electrical System
12V electrical system
Speed, depth and compass
Autopilot integrated with instruments; remote control in cockpit
VHF radio with remote mic.
Solar panel for battery charging
Radar mounted on pole at transom
There is a custom aft mast that carries the radar, GPS, and VHF antenna. The instruments are integrated with auto-tiller (with remote in the cockpit) and VHF with MMS (with remote mike in cockpit). There are speedo, depth, and compass. A solar panel keeps the battery charged.
No trailer, but a new one can be had for under $6,000. There is also no lifting rig.

_________________________________________________________________________
Manufacturer Provided Description
The F-31R is an enhanced performance version of the well-proven, maxi-trailerable F-31. Like all earlier Corsair sport cruisers, the "R" version is exceptionally fast, roomy, and comfortable. In this model, however, some traditional cruising amenities have been eliminated to save weight, and a substantially larger sail plan is spread on a modern rotating rig to give the already sporty F-31 an extra jolt of adrenaline that is sure to please the true performance enthusiast.
Corsair F-series trimarans are versatile and exciting trailerable sailboats with overnight accommodations. They combine outstanding performance on all points of sail with the comfort and security of wide, low-heeling decks that make them perfect for cruising with the family. The shallow draft means any beach is just an excuse to pull in and play, and the exclusive Farrier Folding System makes trailering a breeze, offering unlimited opportunities for new sailing adventures.
Corsair sport cruiser trimarans are innovative yet proven designs with a long history of careful development. They evolved from Ian Farrier's original folding trimaran design, the Trailertri 18, which was launched in Australia in 1974. Hundreds of boats were built during many years of further refinement, all featuring the designer's patented folding system. Australian sailing and sailors demanded tough boats, and these designs easily met the challenge, achieving many race victories and an outstanding safety record. Since 1986 Corsair Marine has built over 1,000 production versions of these designs, including the famous F-24, F-27, F-28, and F-31, which have proven the soundness and reliability of this concept in all types of sailing conditions worldwide.
The basic design philosophy provides a safe, roomy, high-performance cruiser that is not built at the expense of accommodations, structural integrity, or safety. Underwater hull sections begin with a very fine entry flowing back to a U-shaped midsection, followed by a broad flat run aft. Rocker is kept to a minimum to reduce drag and encourage planing. The sharp entry cuts through waves effortlessly, while the flat transom dampens pitching and prevents stern burying. The proven ability to handle short, steep chop without hobby horsing is an outstanding characteristic of these designs. At speed, the main hull planes early on the aft sections, lifting the bow clear of the water. The high-buoyancy floats provide incredible stability and minimize heel, making deadweight ballast or extra crew weight unnecessary. The center of buoyancy in the floats is located well forward, resisting any tendency of the bows to bury. Light to medium displacement craft with scantlings and safety factors specified on the rugged side for strength and durability, all Corsairs have been engineered without compromise and only the best materials and techniques are used. To ensure the high strength and low weight important in multihulls, Corsair pioneered new construction technology, including state-of-the-art aerospace composite techniques. Foam sandwich construction is used in hulls, decks, and other important molded parts for excellent stiffness, impact resistance, and flotation. Hand laid double-bias glass fabrics and carbon fiber or Kevlar unidirectionals are used selectively in all potentially high-stress areas. Vacuum bagging is used throughout to produce laminates with an ideal glass-to-resin ratio for low weight, high strength, and consistent quality. Interior moldings further reinforce the hulls, forming totally integrated structures that give Corsairs a strong solid feel. Multiple layers of unidirectional carbon fiber reinforce the cross beams to ensure great strength, stiffness, and resistance to fatigue from cyclic loading. All structural and performance requirements are met or exceeded, resulting in a light, robust craft with outstanding dependability.

The exclusive Farrier Folding System is the key to convenience, safety, and easy trailerability. It enables the overall beam of Corsair trimarans to be reduced to a mere 8'2" (2.5 m) without losing structural strength or stability. Its most important safety feature is the complete absence of potentially troublesome hinges in the beams. The critical float-to-beam joins are solid, and there is no reliance placed on corrosion-prone wire braces; instead, the precision engineered solid aluminum folding struts, with glass reinforced acetal bushings and stainless steel pivot pins, actually strengthen the beams. Proven reliability and ease of use have made this the most practical multihull folding system for over twenty-three years. As well, Corsairs have modern, efficient rotating rigs with rugged stainless steel standing rigging. High-tech, lightweight carbon fiber wingmasts are available on certain models.

All control lines lead aft for convenient operation from the cockpit. A roller furling boom is standard on the F-28 and aft-cabin F-31 for convenient sail handling, and all models have custom mast steps to facilitate easy mast raising and lowering using the trailer winch. Sitting low on their trailers and being of modest weight, Corsairs have excellent trailering characteristics and are easy to launch, enabling sailors to discover and explore many remote cruising grounds or participate in regattas far from home port. Also, trailer-based sailing offers significant savings in slip fees and hull maintenance, substantially reducing overall boat owner's costs. Single-handed setup and launching requires less than 30 minutes - everything is designed to get on the water with minimal effort, and no heavy lifting or assembly is involved. Corsair's are always launched folded, requiring no more ramp space than a monohull; once afloat, stability is excellent. They can even be motored while folded and will fit nicely into any standard width marina slip. Folding or unfolding a Corsair takes but a minute or two, is easily managed by one person, and is normally done while afloat. All that is required is to raise (for folding) or lower (for unfolding) the inboard end of one cross beam on each side. Little force is needed due to the folding system's carefully balanced geometry and the float's movement being mostly horizontal. The solid aluminum folding struts have absolute control over the motion and prevent flexing or racking. A stainless steel bolt on the inboard end of each beam secures the floats for sailing. The wing nets remain attached during the folding process, tensioning and detensioning themselves automatically. Folding can be done even while motoring. The helm is always light and responsive. Tacking is dinghy-like and can even be done using sails only, with the kick-up rudder lifted clear of the water. Moreover, continuous 360-degree turns are possible, helm hard over, without having to touch the sheets. When just taking it easy, speeds of 7 to 8 knots to windward - and 10 to 15 knots on a reach - are comfortably achieved, greatly increasing cruising range. Spray is to leeward, where it gets blown harmlessly away, keeping the crew dry. While monohull "sport boats" often require a crew of five or six (or more) to sail effectively, the highly stable, low heeling Corsair trimaran can achieve top performance with as few as two, making it ideal for couples. With its well-balanced helm readily accepting an autopilot, it's also practical for singlehanding. Corsairs are well-rounded yachts possessing excellent performance and handling characteristics over a wide range of conditions. Going to windward, they will point as high as most monohulls tracking straight and steady. They can tack easily with no tendency to get caught in irons. On a reach acceleration and speeds are exhilarating, especially when using the roller furling screechers. Farther off the wind, efficient and easy-to-handle asymmetrical spinnakers help maintain high velocities. Race results have proven Corsairs to be quicker than much larger monohulls going to windward, and downwind or reaching Corsairs can mix it up with 70-footers. The performance efficiency of Corsair boats has been well demonstrated in the demanding sailing conditions off Australia. The F-27 scored a spectacular victory in the 1990 Australian Multihull Offshore Championships, even though it was one of the smallest multihulls competing. The F-31 did it again in 1992, taking line honors in two of the seven races (this also was a stock standard boat fully set up for comfortable and safe family cruising). During that series, the F-31 finished 4th over the line in the Brisbane to Gladstone Ocean Race, just 23 minutes behind a 60-foot racing catamaran. Among the monohulls, Bobsled - a 67-foot, million dollar racing machine - made yachting headlines by shattering the monohull record by an hour and a half. Yet the trailerable F-31 had overtaken Bobsled, finishing over an hour ahead. Race victories and records continue to be set worldwide, including the 1993 King's Cup Regatta in Thailand and new race records in the 1993 and 1996 Swiftsure Classic in the Pacific Northwest. In the 1993 Miami to Key Largo Race two F-27s blitzed the entire fleet, averaging 18.2 and 17.9 knots for the 44 mile course. In its first National Offshore One Design regatta in San Francisco in 1995, an F-24 Mk.II lapped an entire monohull racing fleet, which included 39 Melges 24s as well as the J-35 and 11-Meter classes that had started 10 minutes earlier. The Australian rough water pedigree, along with hundreds of thousands of safe sailing miles elsewhere around the world, have proven the seaworthiness of Corsairs beyond doubt. The comfort and convenience of wide, near-level decks provide a sense of security, but perhaps the most important safety feature is the unsinkability provided by foam sandwich construction - a Corsair would stay afloat even if completely flooded. Included with every boat is a detailed owner's manual with procedures, sailing hints, and specifications. Owners automatically receive a complimentary subscription to Corsair's periodic newsletter, with articles about Corsair products, helpful sailing tips, cruising stories, race results, and more. In addition, Corsair Marine provides extra value in full customer service and after-market sales. Local dealer or direct factory service and support are available worldwide.

Disclaimer
180 Marine LLC offers the details of this vessel in good faith but cannot guarantee or warrant the accuracy of this information nor warrant the condition of the vessel. A buyer should instruct his agents, or his surveyors, to investigate such details as the buyer desires validated. This vessel is offered subject to prior sale, price change, or withdrawal without notice.