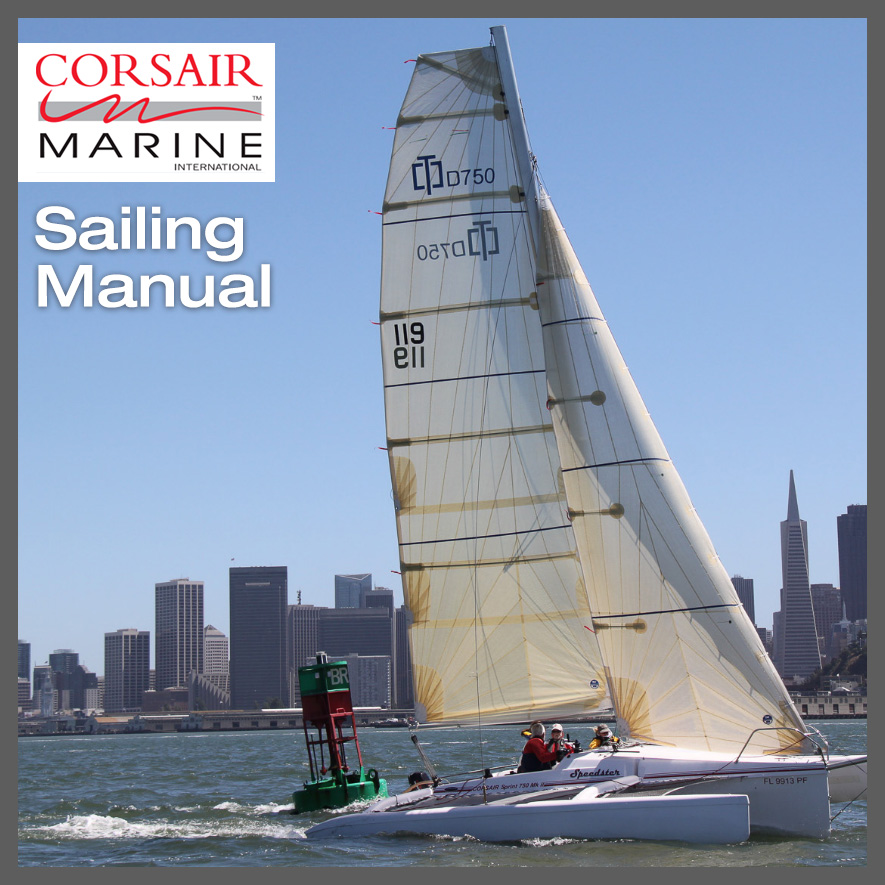 Corsair Trimarans are designed and built
as
high performance cruising trimarans, which when used as intended, with their enormous stability and unsinkability, are among the safest and fastest trimarans afloat.
This Corsair Sailing Manual provides you with the knowledge you will need to stay safe and secure on the water.
In this manual you'll learn how innovative a Corsair Trimaran really is!

• Learn about the rotating mast control
• Safety and righting a Corsair trimaran is always good to know.
• Read about marine docking and lifting out vs using the boat ramp.
• See detailed Corsair sail plans.
• Corsair deck layouts plans are included in this manual as well.
• Trimarans are actually more like aircraft in many aspects and it is important to conduct regular maintenance and safety checks to locate any potential problems before they become serious. Regular maintenance is essential. Corsair has provided a Maintenance and Safety check-list.
Your Corsair Sailing Manual is One Click Away
Download today...
Sign up to receive our latest edition.
Is a Corsair Trimaran right for me?
I have a few specific questions about trimarans.