2009 Corsair Trimaran Dash 750 - Call for Price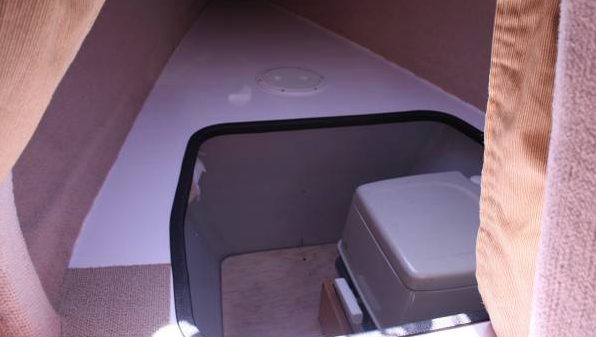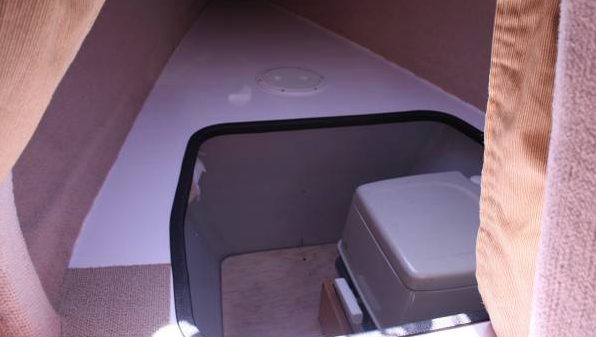 2009 Corsair Trimaran Dash 750 - Call for Price
Condition: Like New
Overall Length: 24'
Manufacturer: Corsair Marine
Model Name: Dash 750
Year Manufactured: 2009
Location: Oceanside, CA

The Dash is identical to the Sprint in every way except the Dash boasts an extended cabin, larger interior and more creature comforts for lengthier cruising adventures.
Virtual One Design. The Dash MKll and Sprint 750 MKll share important design features which make these two separate models virtually one design, this means they can be raced competitively against one another in open and club racing. The hull, floats, folding mechanism, rudder, daggerboard, rig and sails are exactly the same.

Standard 750 Series equipment include:
Rotating aluminium wing mast with synthetic shrouds, main , jib, screecher and spinnaker halyards
Premium paneled 300 series cruising main sail, jib and boom cover from North Sails
Two Size 20 self tailing primary winches; four halyard clutches; stainless steel forestay; roller boom
Spinnaker hardware including retractable aluminium bowsprit with synthetic bobstay; two size 20 coaming winches; fairlead blocks; halyard clutch; tack line clutch & cam cleats
5:1 cunningham & 6:1 outhaul tackle; 6:1 mainsheet system; traveler with 2:1 control tackle; jib sheet
Leads & tracks; screecher sheet tracks
Lifting eyes; retractable dagger board & dagger type rudder
Electrical package with BEP switch panel; LED bow, stern, interior light + mast mounted anchor light; 12v outlet and battery switch (battery not included)
Sports 2 rung boarding ladder with transom mounting
Anchor well with hatch plus bow pulpit
Grey pvc coated wing nets with hiking straps and bow nets
Molded in safety compartment for safety equipment & other storage compartments inside & out
Capacity up to 7 pax
Built to ISO and CE International standards
DASH Extras:
Additional headroom and space in the forward V berth created by the new MKII deck styling
Extended and strengthened seat backs for more comfort and interior storage space
Timber trims to add a touch of warmth and class to the refreshingly white cabin
New internal shelf mounted close to the cockpit giving sailors easy access to phone, wallet and keys
Large roomy cabin with standing headroom under new sliding pop top with gas struts for easy operation
The Dash 750 MKII is easily trailerable; ideal for camp-style cruising or day sailing at up to 20 knots. It is tough, lightweight, sporty, exceptionally fast, responsive and safe.
_____________________________________________________

For more information about this boat call Richard Allen at 180 Marine anytime including weekends and evenings.
Cell: 303.669.6210
Email: richard@180marine.com

Additional Spec, Equipment and Information:
SAILS:
Main (with cover)
Jib (hank-on)
Screacher (with furling)
Spinnaker (with sock)
All Sails "North" (great shape)

TRAILER:
Pacific Galvanize Trailer, single axle, surge brakes, spare tire, custom guide-ons for main hull and stern, clutch drive winch for easier mast raising. Boat & Trailer weighed for correct tongue weight.

Motor:
Honda 5 HP, 4-stroke, long shaft, tool kit, flush kit, extra spark plugs. (Great condition)

Plumb bow and large volume floats

Retractable alloy bow sprit, dagger board and rudder

Rotating mast with synthetic shrouds, spin lock clutches

Custom mast raising block fitted to end of bow sprit

Upgraded rear mast carrier roller with bushings

Custom rear mast guide when lowering mast

Full set of custom bungy mast-rigging tie-downs

Mast raising hardware tuned for fast, trouble free-operation

Custom mast carrier for easier roll-back

Electrical panel - 8 circuit switch panel

Marine battery and charger

Custom upgraded deck-mount bow navigation lights

Performance Package (hiking straps, hiking stick)

Spinnaker Control Kit (Halyard w/clutch, sheets blocks, straps)

Screacher Control Kit (Winches, Track, Halyard w/clutch, furler)
nterior liner (beige) with red cushions

Galley module with custom hand water pump

Custom tool and rigging storage

Custom dual tiller extension storage

Custom folding table, more usable and not in the way

Custom port & starboard cabin storage areas ( more accessible)

Custom location for battery and water storage

Custom galley area, better storage and sink drain

Porta Potty

New head location, forward of dagger board trunk, with curtain and hatch ventilation

Custom cabin entry and folding step

Pop-top cabin hatch

Windward sheeting traveler car up-grade (Harken) with 4:1 control

All winches Harken

Main sheet blocks-upgrade (Harken) coarse & fine adjustment

Custom traveler location, more cockpit space and easier motor control

Roller boom-easy main sail storage and reefing, 5:1 Cunningham blocks, 6:1 Internal outhaul

Red Wing and bow nets-great condition. Upgraded corner lacing and hiking straps

Anchor well with hatch

Foredeck and float hatches

Lifting eyes and straps

2 rear docking cleats added to boat

Bulk-head compass

Safety package

Fenders and dock-lines

Tool kit with spare hardware

Safety compartment built into boat

Boat is in great condition overall! Also comes with boat set-up and sailing course!